recapping 2009: 2009 has been another great year, for me in blog world. I was trying to do a year-end post, and decided to adapt from ken banks formula by analyzing the most read blog posts.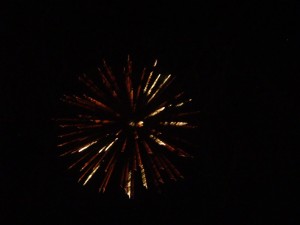 the top 10 were
1. Kenya exam results online
2. Safaricom jobs & other business
3. KCSE Results are out
4. Nairobi Kenya Jobs
5. Where to buy Shares
6. Media Bill 2008
7. Jobs with Emirates Airlines
8. Bank's Need to Embrace MPesa
9. Money Transfer within Kenya
10. Safaricom Success
so what are Kenyans looking for online? Jobs, exam results and money transfer? But many of these posts are a few years old, and ½ the blog traffic is from search engines and just 25% is direct visits. So I put on my Kivuitu hat and refined the searches to look at direct traffic and posts from 2009 alone and the tally was:
1. Media Bill 2008
2. Which Kenyan Bank Has Best Transaction . . .
3. Kenya Infrastructure Bond
4. M Pesa IPO
5. Urban Inflation Index (March 2009)
6. Zain In Kenya
7. Equity Bank 2009 AGM
8. Mostly Equity Laptop Ni Lazima
9. M Pesa As Low Cost Bank Account
10. KCB And Triton
11. Google Launches Local Maps Domain
12. Analyzing Kenya Pipeline
13. Mindspeak With Professor Calestous Juma
14. Money Transfer In Kenya
15. Zuku Slashes Kenya Internet Prices
16. Nairobi Stock Exchange Fiddles
17. Athi River Board Mining Evicts Bamburi
18. Skunkworks Nairobi September 29
19. Best Bank For Netpreneurs
20. Pyramid Schemes In East Africa
so popular reading topics are cheaper banking, financial scandals, money transfer, local tech events, and again money transfer
In terms of blogging there have been positives and negatives in 2009
ayes – Peaceful Kenya: and many ex-diasporans continue to stream back and set up tech & other business ventures
– Pictures: after several years of procrastination, got a camera from a fellow blogger and have tried to incorporate a relevant picture in every post; the best picture I think I've taken was during the 'test' period before got the camera – (forest in Kericho) – maybe it's just the beauty of the area and not my skills, and the first one is fireworks from a wedding I attended last week.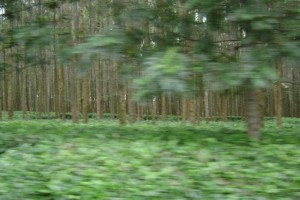 – Also thanks to a fellow blogger, I finally got onto twitter, two years late – and if you're not on it (individual or local company), you're missing the world.
nays – vitriol and in-fighting in the small local blog community remind one to be careful while networking in the online world
– did not travel outside Kenya. I made many local trips, but I need to breathe kerosene fumes and eat re-heated airline dinners; travel blogs are the most fun and I plan to have some more in 2010, maybe even the world cup in south Africa
– facebook goes mainstream, but the endless tweaks they make take away form the experience