This morning, embattled officials of Kenya's Ministry of Education will release results of primary school education performance for over 700,000 students who sat the KCPE exam last year – and these will be posted at the Exams Council website (corrected site)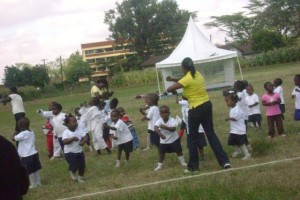 The exams council has also gazetted some rule changes that have been in effect for some years now, covering KCSE which is the next level of exams (high school) these students will take in four years time:
Kenyans may sit for may sit for the exam outside the country if an embassy/mission makes an application on their behalf, the exam is administered by a local exam body, and the candidate meets costs related to facilitating the exam
Students must do at least 7 subjects (best 7 will count)
Examined subjects can include sign language, aviation, drawing & design, building construction, Hindu religious education, and 2 alternatives of mathematics paper. Also, there are special papers in Braille and question papers for the hearing impaired.
Exams may be remarked at the request of school head teacher with justification.
The rules have been updated to cover exam offences and consequences such as exam results may be withheld or canceled – and students are given grade Y (as opposed to A B C D E) and may not sit exams for a subsequent two years. Exam centers can be de-registered if wide-spread malpractices are shown.
Allows students of other East African counties to take the exams.
Candidates may use calculators and state the type used (silent, non-programmable ones)  that may not store formulas or algebra, draw/store graphics, have dictionaries etc. If schools provide calculators, they shall be of the same make.
Candidates may re-sit exams as many times as possible.