The annual Christmas tourism expo (Getaway '09 fair) fair was held at Sarit center last weekend. About 75 exhibitors were offering holiday packages for Christmas and the New Year in addition to 2010 rates. Christmas and Easter are the most expensive holiday months in Kenya with rates for 23rd December to 5th January and then in the first week of April 2010 sometimes more than double the low season rates that apply for other weeks over the year –
Some of the notable ones
Joint Marketing Initiatives: (i) The Laikipia Wildlife Forum had a booklet that promoted all the main tourist attractions and venues in the Laikipia area – including wildlife reserves, cottages, lodges, ranch houses, community properties and tented camps – in places such as Nanyuki, isiolo, maralal, lewa conservancy, ol-pejeta conservancy – and with destinations such as il-ngwesi community lodge (featured in Milking the Rhino – and costs 12,500 p.p or ~$165.), Sweetwater's and Mt. Kenya safari club – brave considering the recent banditry in the area
(ii) Beautiful brochures by the Kenya wildlife services Kenya Wildlife Services promoting destinations like Kakamega national reserve, kisite mpunguti marine park, ol donyo sabuk park (about 85 km from Nairobi)
Island hideaways: Kenya is not known for its islands, but there are some exclusive destinations e.g. in Lake Victoria, Lamu and South Coast that hardly advertise locally. But present were Samatian Island Lodge and Roberts Camp both on lake Baringo, and Crater Lake in Naivasha from the Merica Group . For wildlife in Naivasha area, there is Malewa wildlife lodge and Kigio wildlife camp (both on private ranches managed by Kigio)
Chain Groups (i) Tourism giant Serena, which has made a lot of mileage thanks to Kofi Annan being their frequent guest, has 6,500 (~$87) p.p. full board, up to 22 December at either Mara, Sweetwater's (mt. Kenya), Amboseli, Samburu, kilaguni (Tsavo) and mountain lodges which jump to 16,000 for last week of the year (Christmas week)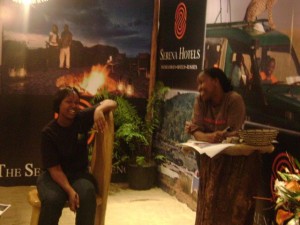 Voi Wildlife Lodge have three resorts located around Tsavo parks in Voi including the manyatta camp along voi river that has 24 en-suite luxury tents each with a private swimming pool. Special rate is 6,550 p.p (~$87) sharing.
Kenya Coast: All inclusive coastal resorts include Travellers Beach and Turtle Bay (which has numerous children activities, free water sports – windsurf, snorkeling, diving in Marine Park) , while Mombasa Continental has 8,500 half board all year round (no low or high season) and 2 night flying packages form Nairobi at a cost of 28,800 (~$385)
For the South Coast: it's time to take an interest in south coast again because (i) several airlines now fly directly to ukunda airport) and (ii) there's a new road being built from the Nairobi-Mombasa highway direct to kwale are – both of these mean that travelers to south coast can bypass Mombasa island traffic and the likoni ferry crossing, which can add considerable time to a journey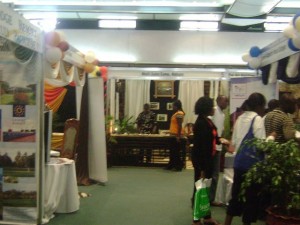 Church owned resorts churches now offer conference venues at destinations resorts; these include PCEA church who have Milele Beach at Mombasa and Jumuia Resorts (of the national council of churches of Kenya – with hotels in Kisumu, Nakuru, Limuru and Kikambala (north coast) that have low rates e.g. half board is 4,950 (~$67) per night at Kikambala, but no booze allowed.