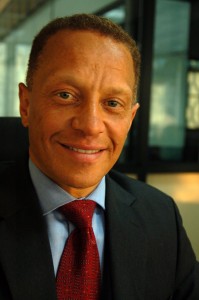 Nicholas Nesbitt is the Founder and CEO of KenCall, the first and most successful of Kenya's business process outsourcing (BPO) and contact centre services providers.
We had a chat about customer service in Kenya, why it's so lacking, the cost of providing customer service to corporates and the consequences for corporates who do not engage with their customers
excerpts
As someone who has lived and worked in the US and now taken on the reins of a service company in Kenya – you have unique insight into what can be done to make it better here. What is wrong with customer service, and why do we get it wrong?
In the tourism sector, Kenyans show very good customer service and are known the world over for this. However this is a practice of only cleaning up house when visitors are coming, and does not apply the rest of the time, or extend to fellow citizens, local customers etc.
Customers, who don't have much of a choice, get used to a bad level of service, which they tolerate
Industry regulators set standards for companies to follow in terms of delivery in some sectors, but they rarely enforce this.
Some Companies in some sectors show monopolistic tendencies – and define their customer service by that i.e. . they set their market prices that customers will pay, and then set the level of customer service that they can offer based on that price.
Some (banks) may also (falsely) believe that since they have had some customers for so long, these customers are eternally loyal to the bank and will not take their business elsewhere
What can be done to educate the common man? E.g. Banks ask customers to form queues, but these are ignored and impatient customers often ignore these and jump ahead of others being served. Can civic education help her? i.e. let citizens know how they can get served better?
Civic education would help e.g. radio messages that will encourage road courtesy – give way to someone entering traffic, and the next time someone will reciprocate for you
People rarely talk about good customer service (beyond their family & friends), but they will rant and even write online about a bad experience from a particular company
Some companies know this, others don't know or seem to care what their customers say. This is unfortunate as we live in an age where customers in the US, UK and other countries (including Kenya now) will go online and rant about their bad experiences e.g. on twitter or facebook.
It does not take much for a company to watch or and monitor what's being said about it online. A proactive company should respond to these negative signals , messages, communications being posted online e.g. notify customers of technical glitch that happened and the steps being taken to fix it.
Also, the youth of today interact online and companies (and politicians) should recognize this in terms of customer service and adjust their messages to reach the youth.
He demonstrated how he uses a program called Incoming, to track what's being said about KenCall online, as well as other topics such as 'Tiger Woods' (golfer) and 'Raila Odinga' (Kenya's Prime Minister) , with hundreds of instant results on screen instantly displayed
Safaricom and KCB (a leading commercial bank) set up call centers for their customers? Did they go wrong by not outsourcing these services? Did they give KenCall a chance to bid for that?
KCB set up a call centre that was about 1/10 the size of KenCall at a cost of 20X what KenCall would have charge them. They did not invite KenCall or other companies to bid. Some companies fear outsourcing for security reasons because of confidentiality of customers data, but this excuse if based on falsehoods – much bigger banks and companies entrust their data to service providers like KenCall the world over, and in any case leaks or security violations are likely to originate from the bank/company itself e.g. G4S, not KenCall. KenCall has the most secure communications links with the company that cannot be intercepted.. also many companies that sign with KenCall and services providers require that this not be disclosed to the public by KenCall
Safaricom talked to KenCall, south African and Indian companies and wanted KenCall to do what they were already doing for Orange/Telkom (Kenya) and Tigo (Tanzania). In the end they decided to do it in house, but at an estimated cost of 200X what KenCall would have cost and about 50X what KenCall would have charged them to run it
What is the take-on cycle at KenCall? If KCB had contracted KenCall how long would it take for KenCall to be ready to handle business?
Perhaps 3 to 6 weeks depending on what KCB wanted. A bank like KCB has many different types of callers with queries ,and they could still use KenCall to share the load e.g. credit cards, or card dealers with technical queries
Kenya government is the largest procurer; we've seen large embassies have outsourced their visa duties – do you think Kenya government should do the same? E.g. Manual processes in land office, judiciary?, there's all this talk of digitizing records..
Absolutely this should happen, the digitizing of public records, outsourcing of services. This can be don even at community level, where young business people can set up BPO centers, now that there is fibre cable, and work with public records e.g. health, digitizing them. The go ahead for this has to come from Nairobi though
Service delivery in government would improve through outsourcing; there's no need for people to get in buses and travel hundreds of kilometers to obtain simple documents like birth certificates, if this was outsourced and online, it would make government more efficient.
On its part at KenCall prefer to work with outsourced packages that average at least 10,000 calls
Has the arrival of fibre cable changed things for the industry?
Speeds have not changed for many, because you have to pay more. It's like sipping soda through a straw, but even if your demand goes up, you have to invest in a bigger straw
What do KenCall Customer experience specialist teams do?
They step into a customer's shoes and interact with KenCall staff the way a customer would and the performance is measured with a view to improving the service that KenCall customers receive
Comment on education gaps in the area of improving customer service
Nesbitt is a board member and deputy chair of the board of the Multimedia University of Kenya (formerly KCCT). They have a vision of becoming a world leading institution and producing talented Kenyans specialized in ICT to work in key economic sectors like tourism and ,agriculture – and curriculum development is key area that will be looked at.