I first heard about Pesapal, from founder Liko Agosta, at the September Nairobi skunkworks forum.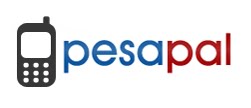 In a country (and region) where the mobile phone is, next to cash, becoming the preeminent means of small business payments, Pesapal which will enable Kenyans to pay online via mobile phones (Safariom's mpesa or zap from Zain) for products and services from vetted merchants, is a timely e-commerce platform – that conveys benefits for both merchants and buyers.
For buyers/customers, Pesapal pre-screens and vets the vendors, which gives comfort to them in terms of them being wary of transferring payments for services which may later not be rendered, or goods not received.
For merchants/ business people, Pespal, which comes with a readily available API and pre-built components, saves them the hassle and cost building e-commerce websites to advertise their goods & services, or receive payments; they simply sign up with pesapal, track orders, and get payments/transfers into their bank accounts.
Here's a great Pesapal review from White African.