Another re-cap of a week full of Twitter – @bankelele posts which included issues like Olympia prepares for shareholders then postpone AGM, a skunkworks forum and a fibre summit are coming to Nairobi this week, but how is the fibre being used in government? There's a new newspaper from the government of Kenya and a new magazine from EAM. Charterhouse bank may re-open while PTA bank has a silent bond, Kenya Airways flies to Ndola while Emirates air starts selling world cup 2010 packages, and finally twitter matures by enabling medical advice for Kahenya, drawing in the US ambassador to Kenya and also by helping Stanbic Bank improve customer service
– East Africa Fibre Summit – in Kenya next week http://www.aitecafrica.com/…
Emirates Air starts selling 2010 World Cup South Africa Packages http://tinyurl.com/pbj7e3 (where's SAA, @kenyaairways, Ethiopian?)
New GoK newspaper title Kenya Today; first issue has bullet trains, Brigadier Ali, SMEs, Idi Amin, MJ, and rants about parliamentary dictatorship & NYTimes writers – all at a cost of Kshs 30/=
– @SupremeGREAM I'd be very surprised if Charterhouse Bank reopens. It will be like re-licensing Triton; @kachwanya is correct, something is smoking at Charterhouse http://bit.ly/3lk8d2
– R/T @kaboro Skunkworks Tech & Entrepreneur Forum, 29Sep Speakers: Liko Agosta, Verviant, Joshua Wanyama, Pamoja, Alex Gakuru.
– Help @kahenya with medical advice http://bit.ly/1YDJ3F #rhabdomyolysis
– @RookieKE CFA one very tough exam, it has driven some very bright professionals up the wall. CFA pass rates Level I: 46% Level II: 41% Level III: 49% @kainvestor http://tinyurl.com/mwegha i salute those who have tried it
– Tiomin say they have made progress with Canadian and Chinese investors on #kwale. Wait till they get to environment minister #michuki
– Kenya government has asked all ministries/agencies to email copies of procurement tenders – to be compiled at a portal http://www.tenders.go.ke/ ; also http://www.tandaa.co.ke/ which is "all about Kenyan content" has NO KENYAN CONTENT! Just Anheuser Busch, French news, love in Warsaw…
– @kenyaairways 44th destination launch flight lands in Ndola #Zambia http://bit.ly/hMFk5
– Barclays waives joining fee for gold (6K) & classic (3k) cards http://www.barclays.com/afr… #youllpaysomehow @coldtusker I have no credit card, I can usually tap family or friends #TIA
– R/t @joosi @davos World Economic Forum (WEF) to be in Tanzania May '10. Nairobi star said Kofi Annan steered it away from Kenya's bad leadership
–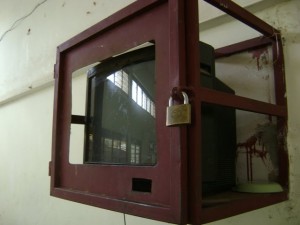 #Newshot and #bullseye are not too funny: seems Marende may have banned use of parliamentary clips for satire. Did Njoki spell stakeholder as steakholder in her protest letter? #NTV
– Sunday nation writes about US ambassador on twitter @usamb4reform, but twitter yet to be taken up keenly in Kenya unlike facebook
– Nairobi water company appoints 4 debt collection agencies
– PTA Bank has a $21 million 14% bond in Uganda closing Oct 2. Pity they stopped updating their website http://www.ptabank.org
– New women's magazine called Move out this week from EAM, costs just Kshs. 80 ($1) http://www.drum.co.ke/node/… was true love too pricey for the ladies?
– Twitter improves bank service R/T @coldtusker Thanks to @StandardBankGrp I got a call from CFCStanbic Kenya re: my problems at the bank
– R/t @kainvestor Kenya Ministry of Water office connected to fibre cable! But nobody knows what do with it…just watching movies online.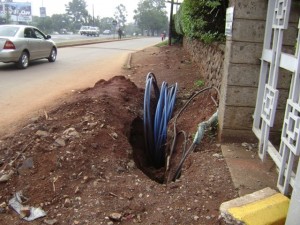 Olympia CEO comments South Africa has been a real challenge, but we still believe in the market M Matu http://tinyurl.com/klheg7 ; later Olympiacapital muddle continues, now AGM postponed to 2nd-oct cause delayed fin statement dispatch