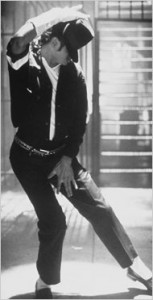 Michael Jackson passed away a few day ago and is being buried today
Years ago I used to contribute to a fan site, because I was a fan of the man and his music. The business angle was fascinating touring, royalties, tax, and investments; it's also where I learnt HTML basics in business school, and why blogging afterwards came much easier.
Yes his money & investments; there's been much debate about his money, and where it went versus what his catalog is worth to his heirs. Where did the money go? Extravagant shopping, the entourages, the lawsuits, settlements, legal bills (he was probably the most sued individual in America – non corporate). He also attracted an endless circus of managers/advisors and toured the world with Byzantine proposals of an emperor gone mad. to put up Disneylands in Ireland, Bahrain, Korea, South Africa, with Prince Alwaleed, Don Barden, Sol Kerzner, Bahrain princes, Nation of Islam, etc.
He seemed to have no interest in making music or touring musically which is what many of his fans wanted. And when he tried, he said it was his final time. But was he going to enjoy it? Maybe not, but he had to do it.
I was also a fan of Mike Tyson and through his years in the wilderness in the 1990s I was always afraid that Tyson would end up having to fight in his middle ages, taking on young champs, not because he was still the champion or a contender, but because he needed the money. And from reading Randy Taraborelli's biography "the Magic & the Madness", even Michael Jackson was aware of Jack Johnson and other old boxers from decades before who had ended up as casino greeters in their old age. Was Michael Jackson at 50 going to be able to sing, dance, and perform in concert the way he last did 12 years ago? We'll never know now.
Whatever the reasons for his death, may he rest in peace. His music remains, and with careful management of his estate, his children could be provided for and he could have a prolific posthumous career in music and through film. He deserves one.
The photo and more stories are on the NY Times Michael Jackson page