Tracking changes in the three months since the March 09 index and to approximately a year ago with the July 08 index
It's going to be a tough year given the financial results that we have seen so far. Safaricom had reduced profits, while Zain and surprisingly Kenya Airways also recorded losses for the financial year. And while most banks have growth of 30 – 40%, GTV went bust.
The arrival of the submarines/fibre cable are expected to bring down the cost of communications sometime in the future, but at the same time it is expected that the Kshs. 109 billion ($1.4 billion) to be raised from local financial markets in the next few months to finance the services, programs, and deficit of the Government of Kenya will in the process also push up interest and borrowing costs for individual and businesses.
Gotten cheaper
Fuel: A Litre of Petrol fuel (at local petrol station) is now Kshs 72.5 (~$4.18 gallon) down 3% from 75 in March 2009. A year ago, petrol was retailing at over 100 shillings per litre.
Staple Food: Maize flour which is used to make Ugali that is eaten by a majority of Kenyans daily. A 2 kg. Unga pack at Uchumi today costs Kshs. 92, down from 96 in March. However this is still much higher than the Kshs. 73 a year ago and a high food prices remain a sore point for many consumers – both urban and rural.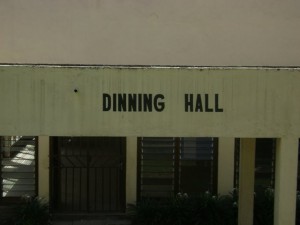 Communications: While phone calls through leading mobile company Safaricom are largely unchanged at about 8 shillings per minute (~$0.10), calls are cheaper at Orange and Zain, but probably from subsidizing consumers to lure them away from Safaricom. What has gotten cheaper is the cost of data. A Safaricom modem now costs Kshs. 4,000 ($51) and has been dropping periodically since it was introduced in 2007. Safaricom has also several ongoing promotions for laptops, blackberry's and data-enabled phones as it competes with the likes of Access Kenya, Orange who sell the I-Phone, and Zuku from Wananchi who last month slashed in ½ the price of unlimited broadband.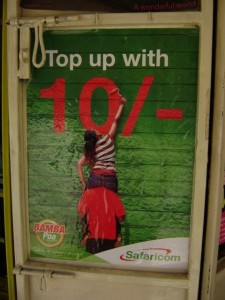 Foreign Exchange: 1 US$ equals Kshs. 77.94 having appreciated from 80.07 three months ago. It was 67.4 a year ago, but few expect it to edge downwards for the next few months.
Unchanged
Entertainment: A bottle of Tusker beer (at local pub) is Kshs. 130 ($1.60) unchanged from three months ago, and also priced the same as last July. While prices have not changed, beer sales may on shifting sands. Former Trade Minister and member of parliament Mukhisa Kituyi was interviewed a few weeks ago on TV and he made some remarks on how the economy is impacting the mwananchi (ordinary man) – he said before someone would go and watch a soccer match on TV in a sports pub and have 4 beers, today that same person will nurse a single beer for the duration of the match (was he talking about himself?)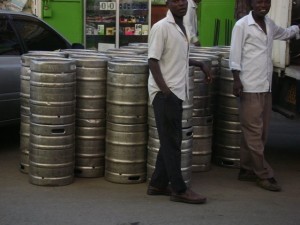 More Expensive
Electricity: my bill last month is Kshs. 2,100 ($27) up from 1,800 three months ago (comprising fuel cost of 436c/kwh, and forex adjustment of 63c/kwh – it was lower 649c/kwh last July). The expectation is that with drying rivers and water dams, electricity generation and consumptions costs (Kenya is still hydro or diesel fuel dependent) will become more expensive. In his Budget Speech last week, Kenya's Finance minister proposed to remove taxes on generators and other power production equipment, perhaps in anticipation that more companies may be buying these soon. Already, blackouts (announced and unannounced) are becoming more common either from transmission failure or vandalism (some brave people steal wires or fuel from transformers!)
Of concern also is the quality of electricity supplied. In the last week, my microwave and kettle have been knocked out, while a neighbour lost both water heating boilers in her house. The inconsistent electricity supply also knocked out my TV a few months ago and I'm scared of charging my laptop except late at night when i expect supply to be stable!
Other food item: Sugar (2 kg. Mumias pack) is Kshs. 175, up from 165 three months ago, and a year ago it was 145 (now costs 21% more than a year ago).