KTN have been carrying a sensational three part series on car robberies, with a focus on Track-It. This is a company that installs tracking devices in cars to trace their location if reported as stolen and enable the car to be be recovered by either the company or police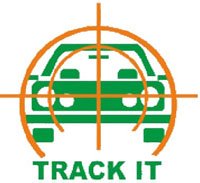 For heavily stolen cars, tracking devices are recommended for owners. Some banks and insurance companies may even insist that they are installed as part of financial contracts. Fleet owners also appreciate using the devices which can assist in fleet management and monitoring
It's a well researches story, they even obtained a list of alleged track-it customers including three members of parliament, who volunteered for their cars to be ripped apart and checked for the devices, which were apparently not found (KTN reported they found devices in just 50% of the cars they checked)
The saga has played out in an even more sordid as the managing director of that company was recorded on camera offering to bribe the journalists with about $12,000 after admitting it was true that his company had not installed tracking devices in some cars, despite charging their owners 45,000 ~ $560. The devices are small electronic units that are hidden, so that even car thieves won't know
KTN have led with the story three nights in a row, Nairobi, but is it overkill? urely there are more pressing matters that can be covered in the news. The car theft story has led ahead of political and other events of the day.
Car theft is not a new thing; car jacking have been covered, bus passengers are robbed or terrorized, chopped up cars are fund in agricultural fields and industrial sheds every other week. To spin this story out of three prime time nights is over kill.
Also over looked in the story, and a fact alluded to by the embattled Trackit owner is business competition in the story in the business competition. The owners of the standard/KTN may also be linked to a rival company, industry leader – Cartrack. It would be unsual to KTN to acknopwlede a corporate link, but if thers's one it should be stated. Maybe it would have been better if another media house e.g. NTV had broken this story, but I doubt if they would have made it a three day special.
e.g. Intel recently posted a query on @twitter on which of the two companies to subscribe to. But after this story is completed and based on the behavior of the Track it boss, that company is finished.