The NIC bank AGM will be held of April 29. The company has 24,000 shareholders up from 20,000, and while the top 10 shareholders remain unchanged, they are in for the long haul in the bank which is diversifying its business strategy as a re-branded NIC that aims to be a regional giant.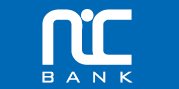 – NIC is now into banc assurance – through NIC insurance agents which partners with two leading insurance companies and had a modest profit in 2008
– NIC acquired 58% of Solid Stockbrokers and has now upped its stake to 88.3% through new capital and buying out other shareholders. The cost so far is about Kshs. 423 million and it made a 2008 profit of Kshs. 5.2 million. The brokerage and investment firms are capitalized at 349 million and 219 million well above the 30 million and 50 million minimums set by the capital markets authority (CMA). Also, legal claims brought by customers of Solid and which NIC inherited in the deal are pegged at Kshs 84 million.
– NIC also plans to complete a deal to acquire 51% of a Tanzanian Bank – Savings & Finance Commercial Bank by 30 April 2009 at a cost of Kshs. 322 million. S&F has in 2007 the equivalent of of Kshs 2.37 billion in assets,with deposits of Kshs 2 billion and loans of Kshs 1.3 billion and pre-tax profit of Kshs. 77 million.