The 86th annual general meeting (AGM) of East African Breweries was held on 30/10/08 at Safari Park Hotel. The actual meeting business (passing of accounts, election of directors, and approval of auditors) all took about 10 minutes. There was only one question on the accounts and the rest of the meeting was left to a myriad of shareholder questions.
Why Financial Markets Crashed: The meeting began with a talk from the former chairman of the Nairobi Stock exchange Kibuga Kariithi (Director Afrika Investment Bank). He traced a path of American economic exuberance, greedy investment bankers, sub-prime-mortgages, careless insurers which all led to a liquidity crunch and loss of confidence in the markets – eventually reached Kenya
He exhorted EABL shareholders that their company was strong, with growing sales, profits, products and almost 7 billion shillings in the bank. He said the market would remain so for a few more months, maybe with a few more bank crashes, but the fundamentals of EABL and other companies were strong and this was a time for shareholders not to panic or sell, but to consider buying more shares.
Mini-controversies:
Crap Calendar: One of the goodies handed out was a (single-sheet) wall calendar. Which was not well received by several shareholders. It was called, cheap, not in keeping with the image of the company, not as good as the one which was given to distributors, and eventually, even the chairman had to admit that it was a poor quality item.
End for Chami?

: Mr. Chami is a (small) shareholder in almost every listed company and a feature at almost all NSE-listed company AGM's held. He unusually is the first to ask any questions and almost all directors know him. He usually asks but occasionally hits the mark. Today he got off to a bad start giving a 5 minutes speech that led to a round of boos by shareholders. When he finally got to asking questions, he was challenged by the Chairman on the accuracy and validity of his questions – and told not to waste the time of the other 700 shareholders present if he had no questions. Hope it does not spread to other meetings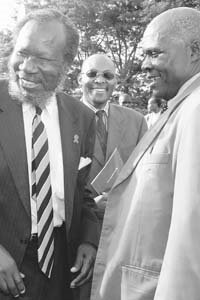 Mr. Chami
Trivia
some questions asked by shareholders
Start with prayers
More environmental plans; will consider energy savings from steam and have participated in forestry activities in Ndakaini and may look at (the) Mau when government sorts out the matter
Unclaimed dividend: a bill has been prepared on unclaimed assets that will soon be in parliament after which companies will get guidelines on compliance
Is Alvaro alcoholic? No it is not
Can dividend be cashed at banks?
Give more bonus shares please?
Give more dividend to long term shareholders – asked by an old lady who has been a shareholder for 35 years)
Can we have cheaper AGM's? e.g have the meetings at a venue like Kasarani Stadium and serve African foods, not expensive hotel foods that give high blood pressure!
Goodies: T-shirt, Calendar (see above), Safari Park Lunch box [with meat (big chicken slice, cake, beef & cheese sandwich) fruit (banana, apple), drinks (yoghurt, alvaro, water, orange juice)]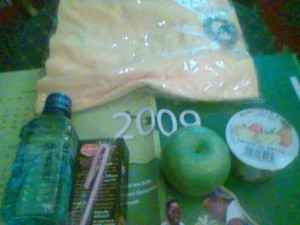 Lunch on the controversial calendar