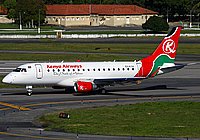 great interesting photos from airliners.net
KQ Outlook: Interesting debate at stockskenya on the outlook of Kenya Airways at a time of high oil prices, whose impact on last years prices were softened by hedging contracts which may have since lapsed. Nice breakdown, but for KQ even financial discussions can be overwhelmed by the PR, service, and communications weaknesses at the airline.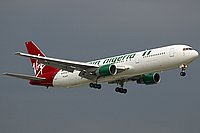 Virgin Nigeria: Just finished reading Richard Branson's autobiography which was finished before he began his Nigerian airline venture, which now seems to be unraveling amid allegations of blackmail, mafioso tactics, and partly blamed on the former president. Whether the Virgin Nigeria venture survives the fracas which was triggered by a dispute over airport space, it is nevertheless a successful venture.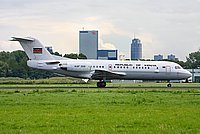 Cyber squatters: Don't confuse:
– official Kenya Airways with this one
– official CFC Stanbic with
this one
– official Safaricom site with this site, which was last used by Dyer & Blair during the IPO earlier this year
(any other examples?)