I have been actively buying shares as long as I have been blogging (2004) and have made some investment decisions that have turned out to be both good and bad. Here's a recap of the major lemons:
Total Bonkers Broker!
I deposited a cheque with my broker to open an account while I picked the stocks I wanted for my portfolio – and then settled on Kenya Airways (KQ) which I felt was undervalued at 11 shillings (11/=) per share given it's growth and earnings. But, when I got my first statement from the broker, in addition to my KQ shares, two-thirds of my money had been used to buy me shares in Total (Oil) at 37/=. I called the broker and was told that Total was a good company and shares were likely to appreciate
This would not happen to me today, but at the time, I was new at the broker. I was timid, and didn't want to rock the boat – I had no sense of my rights and expectations as a shareholder. I felt that if I had asked for the shares to be un-sold, the broker would have handed me back my cash and closed my account, since I was not ready to follow his advice in the mysterious arena of share investments.
So I sat with my Total shares, and since I didn't want to have a negative cash position in my account I sold some KQ shares at 12/= to bring my account back to zero.
Outcome: I kept my Total shares for almost a year, got a 2.50 shilling dividend, and sold them at the same price of 37/= – and they are still at 37/= today, while KQ is at 113/=
Broker vs. Investor Smarts!
I attended one Serena AGM (as a proxy) where the company announced that there would seen be restructuring to combine their holdings in Uganda, Tanzania and Kenya. Other companies that have had rights issues had seen their share prices appreciate if investors looked positively at the moves (e.g. KCB). I had just sold my Total shares and thought this was a good buy as Serena was around 50/= per share then.
At the AGM lunch I met a classmate of mine who worked at one investment bank and I shared my thoughts with her "should I buy Serena?" "nah, looks good, but buy Breweries" "Tourism is hot, the company is going to be bigger in a few months" "nah, breweries just had a stock split (now at 90/=, buy now as it will soon go back up to 300)".
Outcome: I took her advice, placed an order for EABL which was rapidly rising from 90 to 110, 115, then 130 when my broker finally bought the shares. Again I kept them for a year, got a 3/= dividend and sold them at the same price of 130/=. Meanwhile Serena's shares rose after the AGM from 50, 70, to 80 when they announced the rights issue and closed their register. After they re-listed, the new company shares are now at 115/=.
Uchumi
I had read the prospectus at the time of the rights issue, and all the research, about Uchumi. I did not believe in the company then, did not participate, but only bought the shares afterwards when the prices started going up.
Outcome: I was greedy and bought into a company I knew had no fundamentals because I would have sold at a higher price. Now I'm stuck, and on Friday, we shareholders will be asked to invest another 300 million shillings into the company.
Ultimate Sin
Looking at Ory's shareholding is an excellent indication of the time value of share investments and the need to start early. At one time Breweries shares were going for 50 shillings, B.A.T 45, Barclays 90 and Portland cement was 15! Some shares may look expensive, but where will they be in ten years?
A few years ago I was on holiday from the States, and home for a typical Kenyan student summer trip – sun, sand, fun, tusker, nyama choma etc. I had also lined up a possible interview with a leading stockbroker in Nairobi to feel out future employment prospects. I was working at the time, and one of my good friends there (also Kenyan) suggested that now would be a good time to buy some shares in Kenya because it was so hard to save money in the US. He gave me $1,000 to give the stockbroker and I also set aside $500 to add to the pile.
I came to Nairobi and interviewed with the stockbroker – it was more a chat really, that went nowhere. He didn't give much information, was not encouraging, was non-committal on a job offer, and was maybe preoccupied with his impending political foray. So I never brought up the issue of buying shares and after I left his office, all the money was wasted on sun, sand, fun, tusker, nyama choma etc.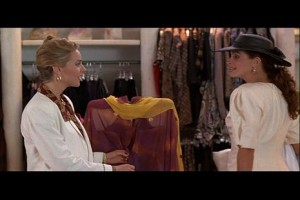 Big mistake. Big. Huge!
I then went back to the States and had to work harder, to repay my friend.
Outcome What a wasted opportunity – I may have become a student millionaire.